Rozum Café robot coffee server at a shopping mall
Large stores are in a way similar to both airports and business centers. Busy shoppers hunting for a discounts or sale, impatient to stand in long coffee lines. The cost issue is also high on the agenda since buying treats, such as a cup of java, leaves you with less money to spend on bigger purchases.

Rozum Robotics, a California-based startup, has delivered the Rozum Café solution to handle busy customer traffic and provide top-quality brews for a fair price. The joe-making bot is built around a collaborative robotic arm of the company's own design that has been taught to mirror precisely the moves of a pro barista. Partnering with qualified professionals, the company has provided a selection of coffee blends to compose a varied drink menu. Espresso, doppio, americano, latte, cappuccino, and flat white—customers have quite a choice.

In the Rozum Café robot stand, all brewing processes—grinding, managing the espresso machine, adding milk and flavors, frothing—are automated end-to-end. The entire set of equipment is encased in a plexiglass kiosk. A customer just taps a button on a touch screen and watches the machine moving within the casing and manipulating surrounding devices to fulfill the order.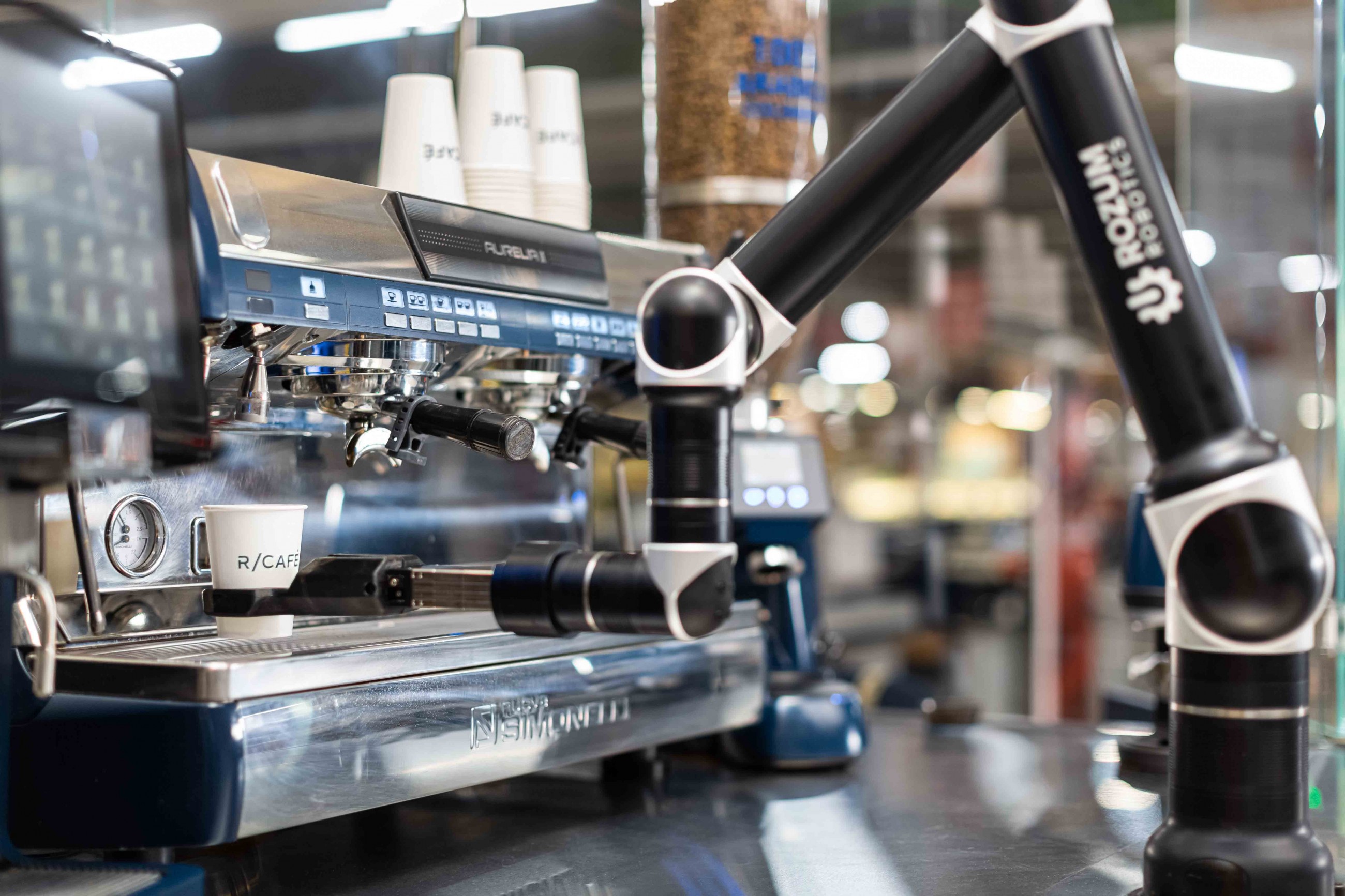 For people who dream about opening an own joe-making shop, the Rozum Café project is a chance to enter the business with a novelty high-tech offering. A robot making javas is sure to cause a wow-effect, fixing you up with a pool of clients to start successfully. According to preliminary calculations, monthly earnings from operating the bot reach 5,000 Euro. The payback period is estimated at 18 months on average.

In addition, employing a smart machine instead of a human to make coffee provides the following benefits:

• Unfailingly top-grade quality and taste of drinks
• No need to pay wages or worry about salary taxes
• No language barrier to overcome when communicating with customers
• No personnel training required to launch and operate the machine
• Robotic arm works without breaks, holidays, or day-offs.