Contact Details
For all business inquiries, kindly use the contact form below or email directly to
info@rozum.com
.
---
US Office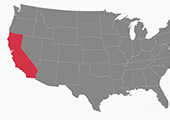 Rozum Robotics Inc
491 N Orinda Ct, Mountain House, CA, 95391, United States
News block
Read Rozum Robotics latest news, fresh interviews and information about upcoming events and exhibitions.
InfoCenter
Information
International manufacturer for collaborative robotics, servomotors and brushless motors.
About
Contact / Order Form
Leave any contact details for us to reach you out. We will be happy to assist.