Coffee and robot franchise
As new technologies enter the scene—cloud computing, machine learning, robotics, etc.—the coffee franchising landscape is getting more varied. Market players start utilizing mobile apps and intelligent bots, helping franchisees manage customers and increase labor productivity. Robots open new automation opportunities, including unattended spots with no human personnel.

Robot franchises in the java-brewing industry are mostly points of sale equipped with robots instead of human baristas to deliver a selection of brews. These include automated kiosks using a Briggo-style concept: a mobile app to place orders and a smart brewing station, sort of an advanced vending automat. Another installation type is a robotic arm with a conventional barista environment—a grinder, a compactor, a java-making machine, etc.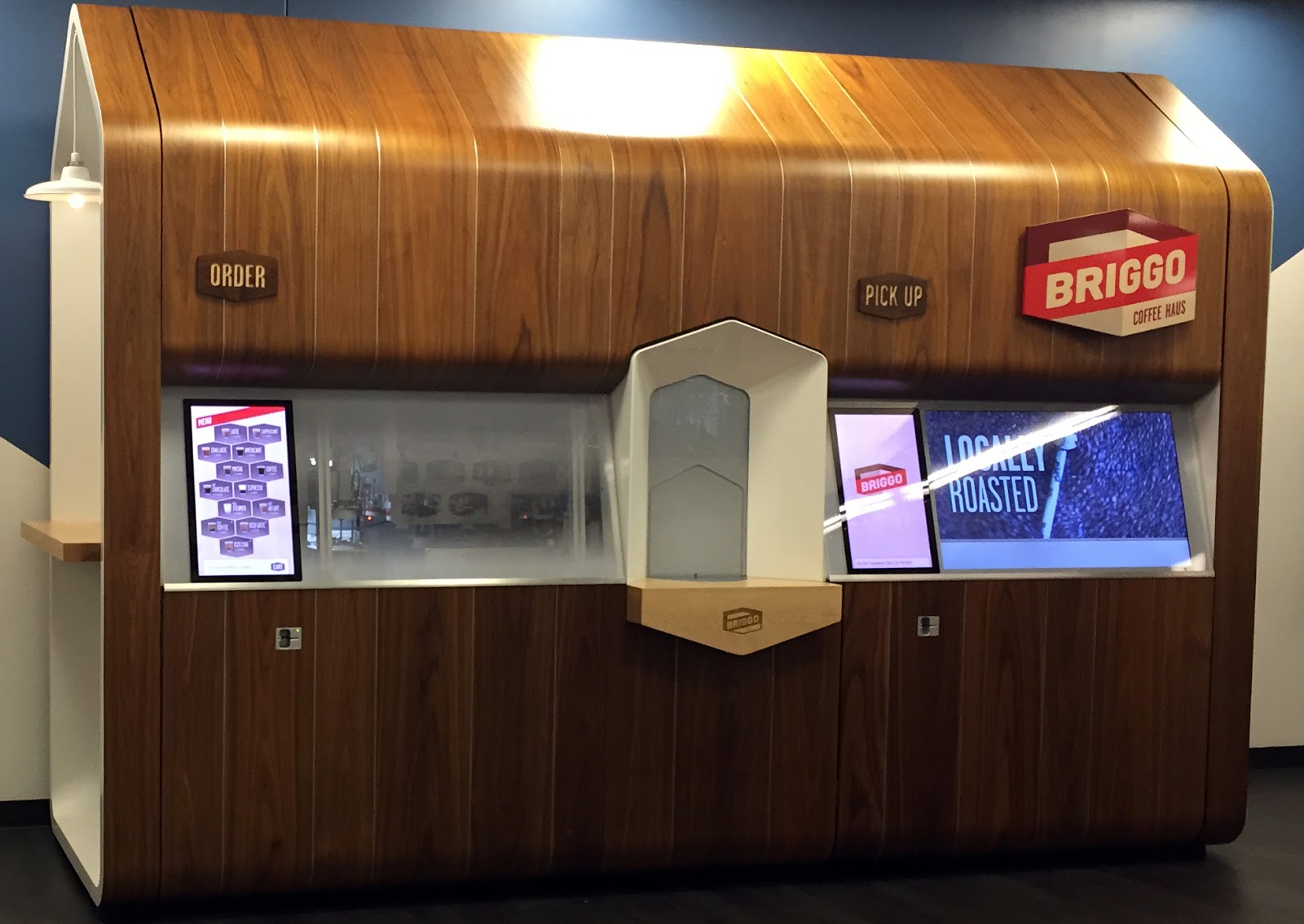 Whether an automated kiosk or a robotic arm setup, the kind of coffee franchise boasts a number of remarkable advantages:

• Small footprint translates into a major reduction in rent expenses and more flexible location opportunities.
• Low labor costs, which stems from robots' inherent ability to work 24/7 non-stop, without much overhead expenses, except for servicing and power supply.
• Zero theft risks, since kiosks and robotic setups are completely self-contained installations, sealed inside a housing.
• Remote monitoring, allowing to diagnose equipment, detect and resolve issues with no disruption to the servicing process, as well as to get insights into sales statistics.

Finally, it is impossible to disregard the novelty, or wow, factor meaning a high-tech barista-robot making coffee is sure to attract attention and cause excitement among customers.